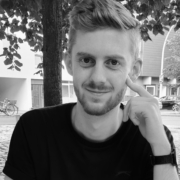 Emil Saxtorff Christensen
Autoriseret Fysioterapeut, Stud Osteopat
Fysioterapeut BSc, Stud Osteopat
Causaklinikken - Osteopat og fysioterapeut i København
"Emil er autoriseret fysioterapeut, og studerer osteopati på 1. år hos International Academy of Osteopathy (IAO). Emil har herudover specialiseret sig i medicinsk akupunktur.
Emil behandler og har erfaring med alle typer af patienter efter arbejde på privat fysioterapi klinik Gildhøj i 3,5 år. Genoptræninger og genoptræningsforløb efter operationer på privathospitaler, her primært i samarbejde med privathospitalet Gildhøj,  samt flere andre privathospitaler.
Genoptræning er kun en del af målgruppen Emil behandler. Han har også erfaring med behandling af andre smerter og problematikker i kroppen som f.eks. diskusprolapser, hovedpiner, skuldersmerter, udstrålende smerte, tennisalbuer, rygsmerter, svangsene betændelser samt andre betændelse former, og meget andet
Kroppen har en evne til at løse langt de fleste problematikker selv, hvis de rigtige forhold er til stede. Det er Emils passion at finde de bagvedliggende årsager til en given problematik og på sigt gøre dig som klienten uafhængig af behandling.
Imødekommenhed, kompetent og professionel behandler. – Er de ord der går igen og igen efter forløbene i samarbejde med Emil.
Derfor kan du trygt booke en tid hos ham, når du i samarbejde med ham skal have håndteret dine problemer."
(fra efteråret 2023 RAB-godkendt, hvor forsikringer kan betale forløbet i forbindelse med akupunkturbehandling
Emil afregner med Danmark, og alle sundhedsforsikringer, Vær dog opmærksom på at Emil er osteopatstudtrende, så forsikringen skal godkendes til fysioterapi, og at beløbet forsikringen dækker er lavere end ved osteopati.
Skriv direkte til Emil på esc@causaklinikken.dk